Fifteen Rush Solitaire: Play Online for Free (No Signup Required)
Fifteen Rush is a free online game. A game with a lot of features and amazing gameplay.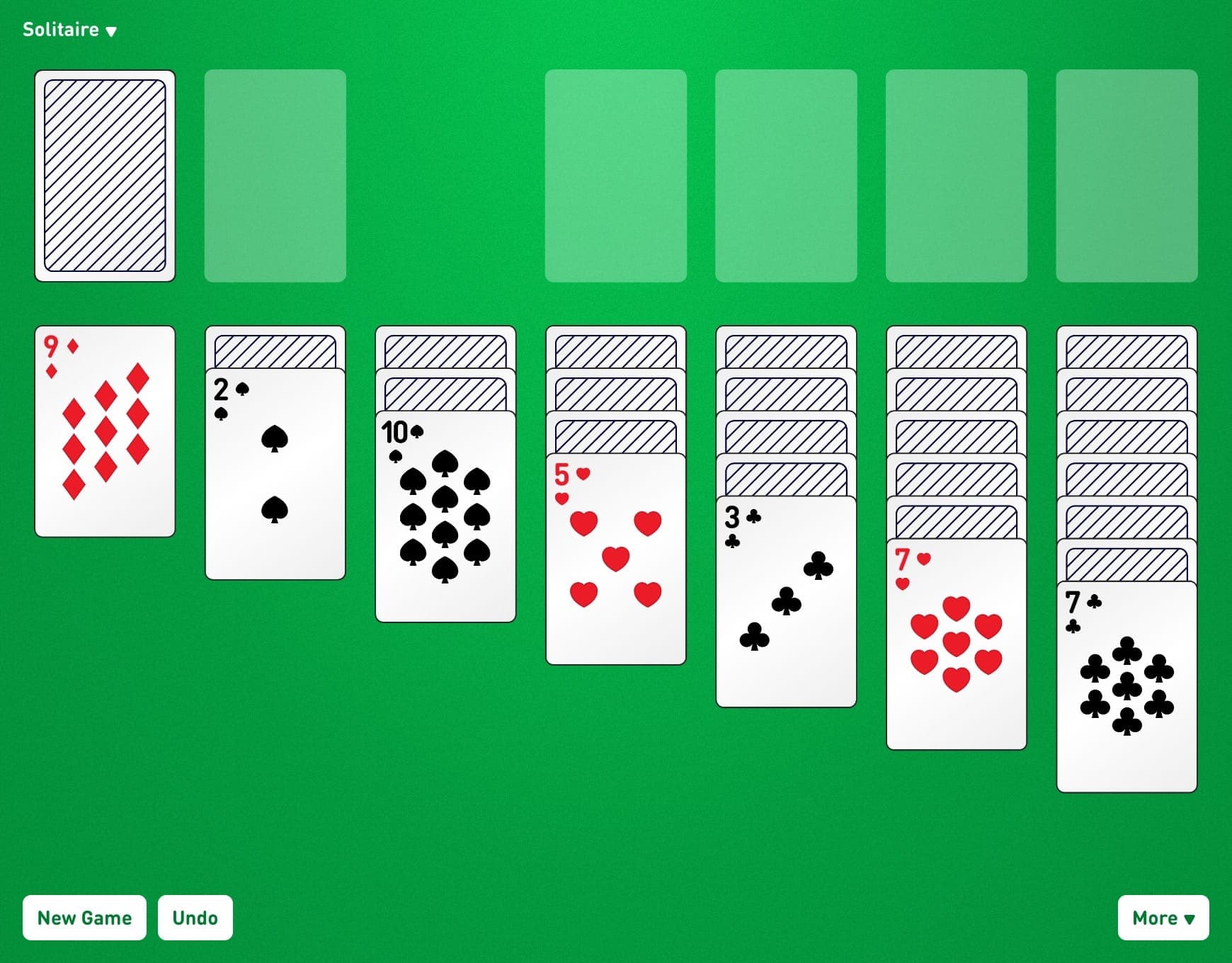 ---
The arrangement is similar to Klondike, except that you delete pairings that sum up to fifteen or pairs of aces. The game is simple, with an 85% chance of winning. It is played with a single deck, and your odds of victory are primarily determined by skill and luck.
Other solitaire games comparable to this one are Fourteen Demons, Fifteens, Doublet Cell, Klondike 13, and The Ides of March.
If you enjoy Fifteen Rush, try Classic Solitaire, a classic solitaire card game.
We are constantly modifying our website in response to customer input. Our game was last updated on December 7, 2023. Please contact us if you have any comments or questions.
Enjoy playing!
---
How to play Fifteen Rush
Layout:
7 tableau piles: 2, Queen-3, Jack-4, 10-5, 9-6, and 8-7. Aces are paired with each other. If the stock is empty, the top card of the garbage is used to fill the spaces. To begin the game, one card is dealt to the first pile, two cards to the second, and so on. The top card is shown.
Stock: Turn over the stock. By clicking, you can select three cards at a time. Redeals are unlimited.
Waste: Top card available for paring in waste.
Foundation:
There is just one foundation pile on which deleted cards are arranged.
Tableau:
There are seven tableau piles, with one card in the first, two in the second, three in the third, and so on. The top card in each pile is dealt face-up, while the remaining cards are dealt face-down.
On the tableau, no construction is authorized.
Cards on the tableau that are not covered by another card are playable.
Empty tableau spots are immediately filled with a card from the stock. If the stock is empty, a card from the garbage is used to replenish it. If the waste is empty, the tableau's empty areas may not be filled.
Stock and waste:
There is one garbage pile and the remaining cards comprise the stock.
When you click on the stock, three cards from the stock are dealt to the garbage. The stock may be passed through an unlimited number of times. If there aren't enough cards left in the deck at the end of a pass, only the remaining cards are dealt. Before the following transaction, the trash will be converted into new stock.
The top waste card is now ready for play.