Isabel Solitaire: Play Online for Free (No Signup Required)
Isabel is a free online game. A game with a lot of features and amazing gameplay.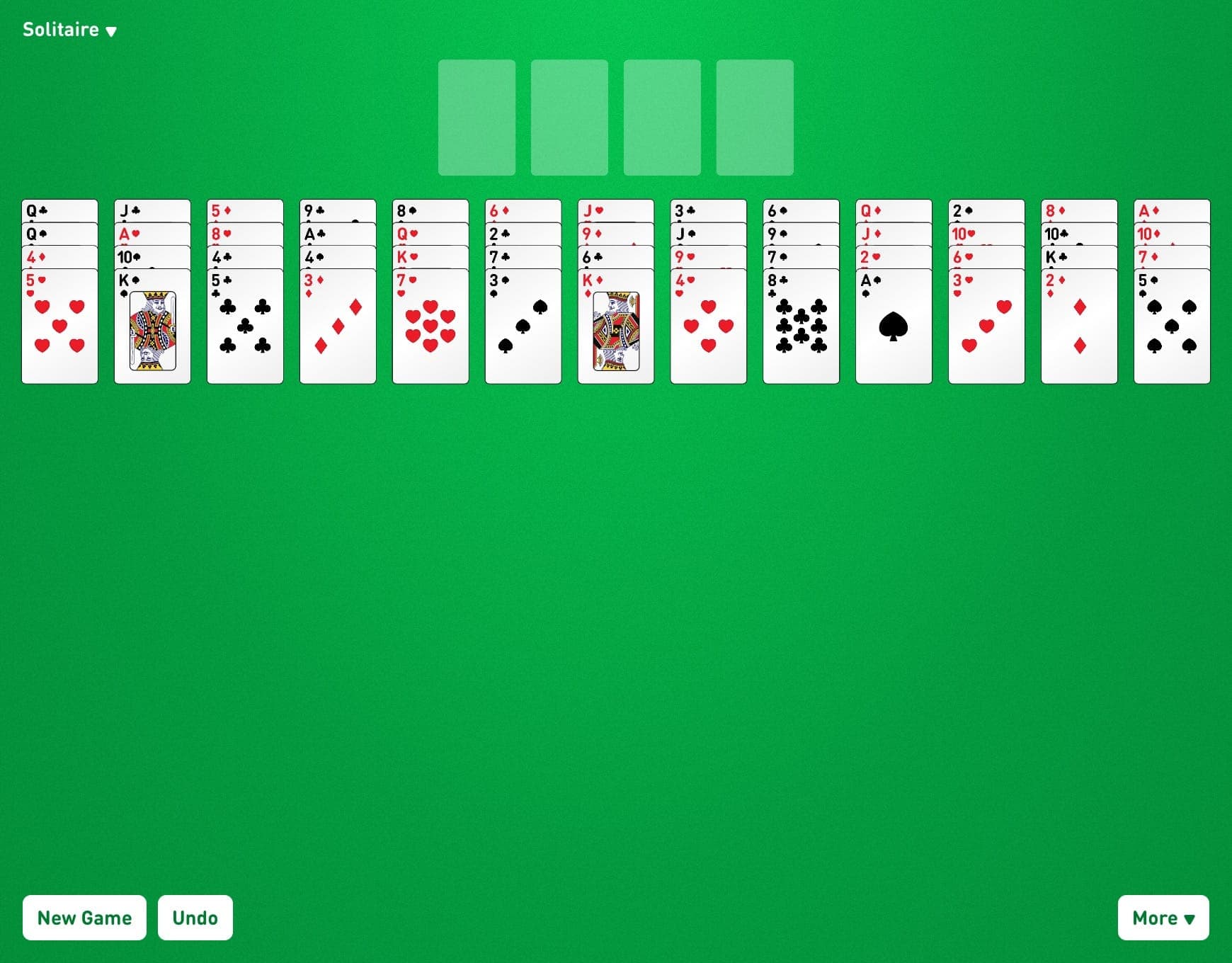 ---
Remove all pairings of cards with the same rank from a 13x4 tableau.
To make this a more thoughtful game than the AisleRiot version, we deal all of the cards face-up.
If you enjoy Isabel, you should play Classic Solitaire, a traditional solitaire card game.
We are constantly modifying our website in response to customer input. Our game was last updated on December 7, 2023. Please contact us if you have any comments or questions.
Have a good time playing!
---
How to play Isabel
Foundation:
There is just one foundation pile on which deleted cards are arranged.
Tableau:
Splayed downhill, thirteen tableau piles of four cards each. Every card is dealt face-up.
On the tableau, no construction is authorized.
Cards on the tableau that are not covered by another card are playable.
The tableau's empty spaces may not be filled.