This game is one of the most challenging solitaire variations, which means luck is not enough to win in this game. The game's objective is to get all the cards to end up on the foundation piles, ordered by rank and color. In a way, the game contains the most challenging features of Freecell Solitaire and Klondike Solitaire. Like Freecell Solitaire, it has no stockpile, so there's nothing to be done when there are no more moves left to do. At the same time, not all the cards are open from the beginning, so there's still an element of chance in relation to which card is turned like there is with Klondike Solitaire.
How To Play Russian Solitaire
Step 1: Look at the outermost cards on the table facing up. If there are any aces, this is your chance to start your foundation piles. Place the ace on its foundation.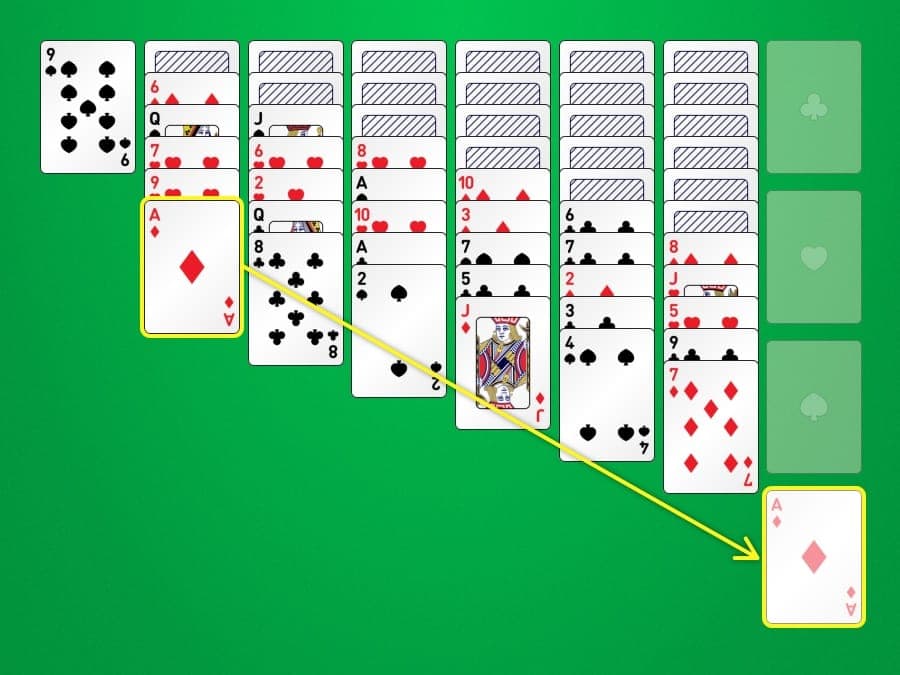 Step 2: Move one or more cards from one pile to another. Any number of cards can be moved at one time, as long as the bottom card being moved has a rank that's one above the card it's being moved to, and they both share the same suit.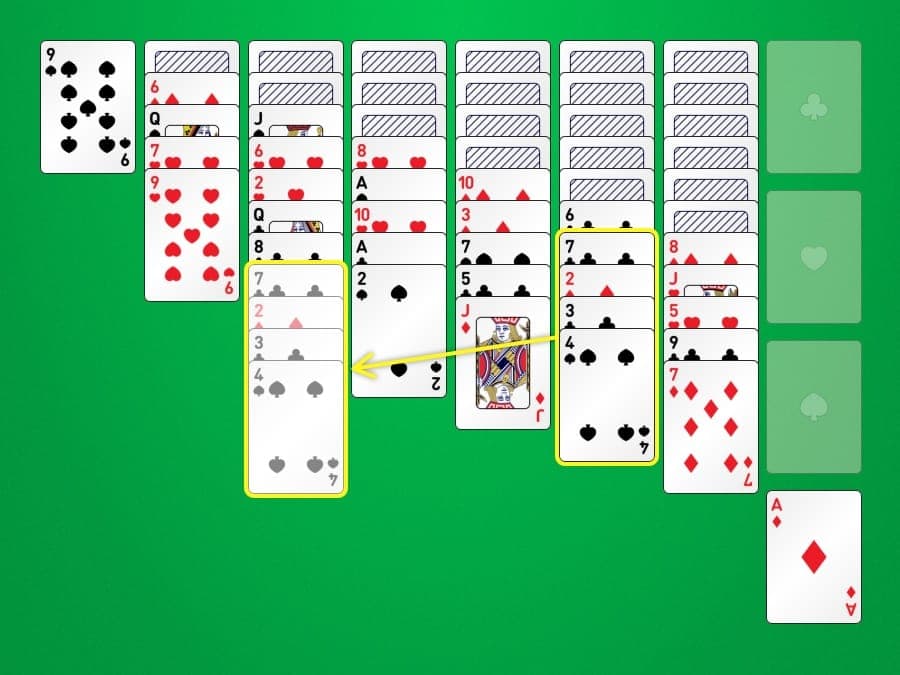 Step 3: Start moving cards onto the foundation when you have the chance. The objective of the game is to move all cards to the foundation piles. A foundation can only consist of the same suit and needs to be ordered from the lowest to the highest rank, starting with the ace. If the situation occurs that a card is needed to finish a move between two piles and the card is on top in one of the foundation piles, then you can move that card back to one of the tableaus.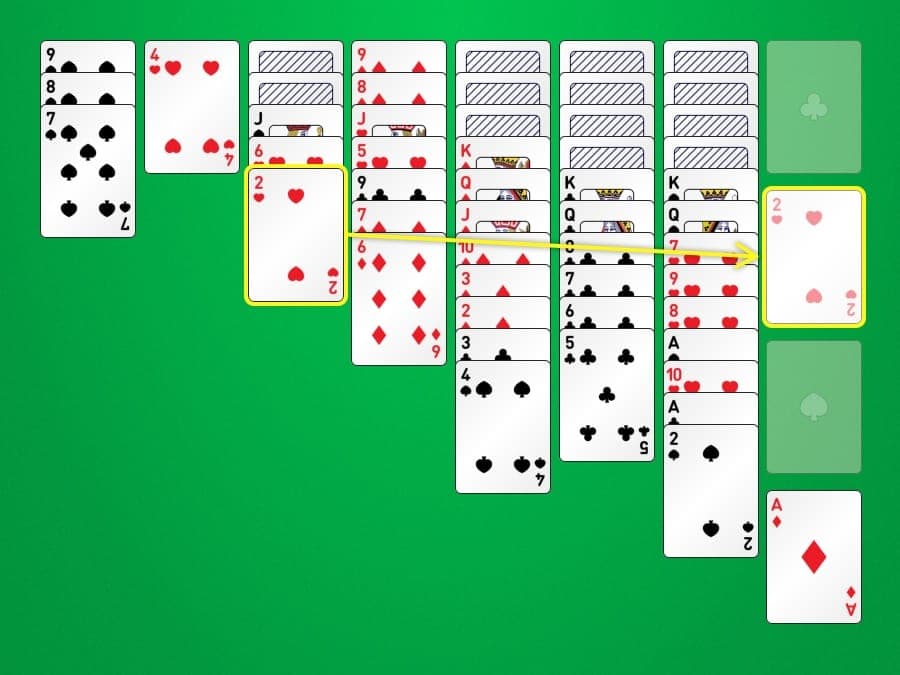 Step 4: If one of the tableaus is empty, you can place a king on that pile. No other type of card can be placed on an empty tableau.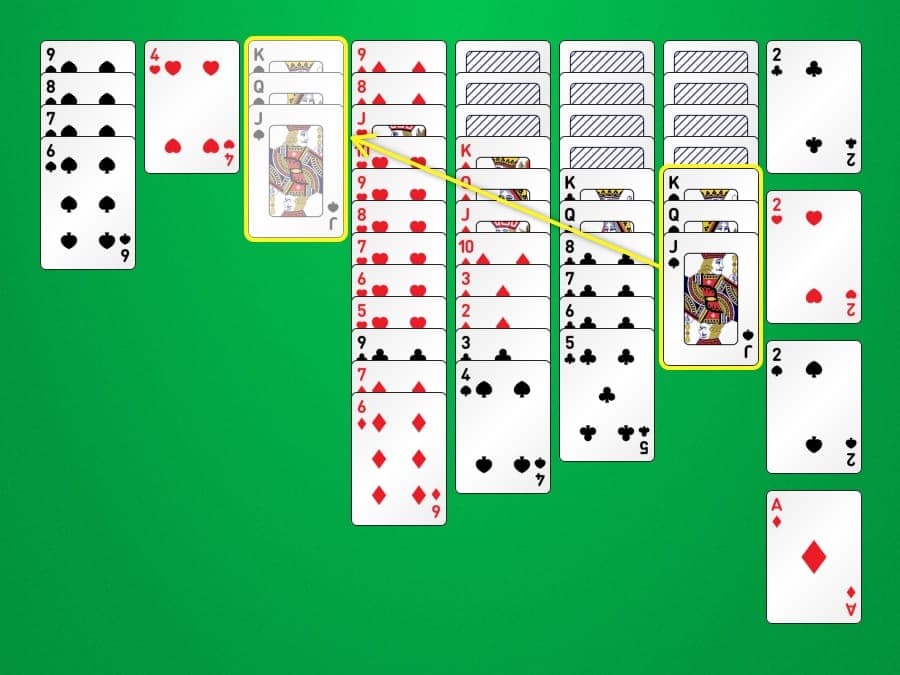 Step 5: Keep trying until you win! This game is one of the most challenging types of solitaire so it might take you a few tries, but you'll eventually get the hang of it!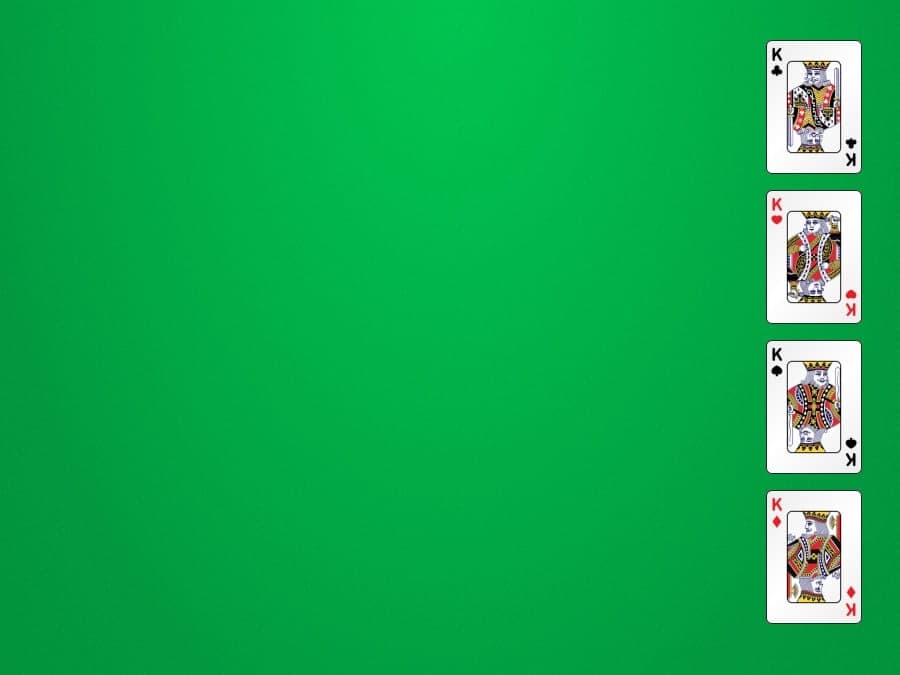 Best of luck with the game!