Friday Solitaire: Play Online for Free (No Signup Required)
Friday is a free online game. A game with a lot of features and amazing gameplay.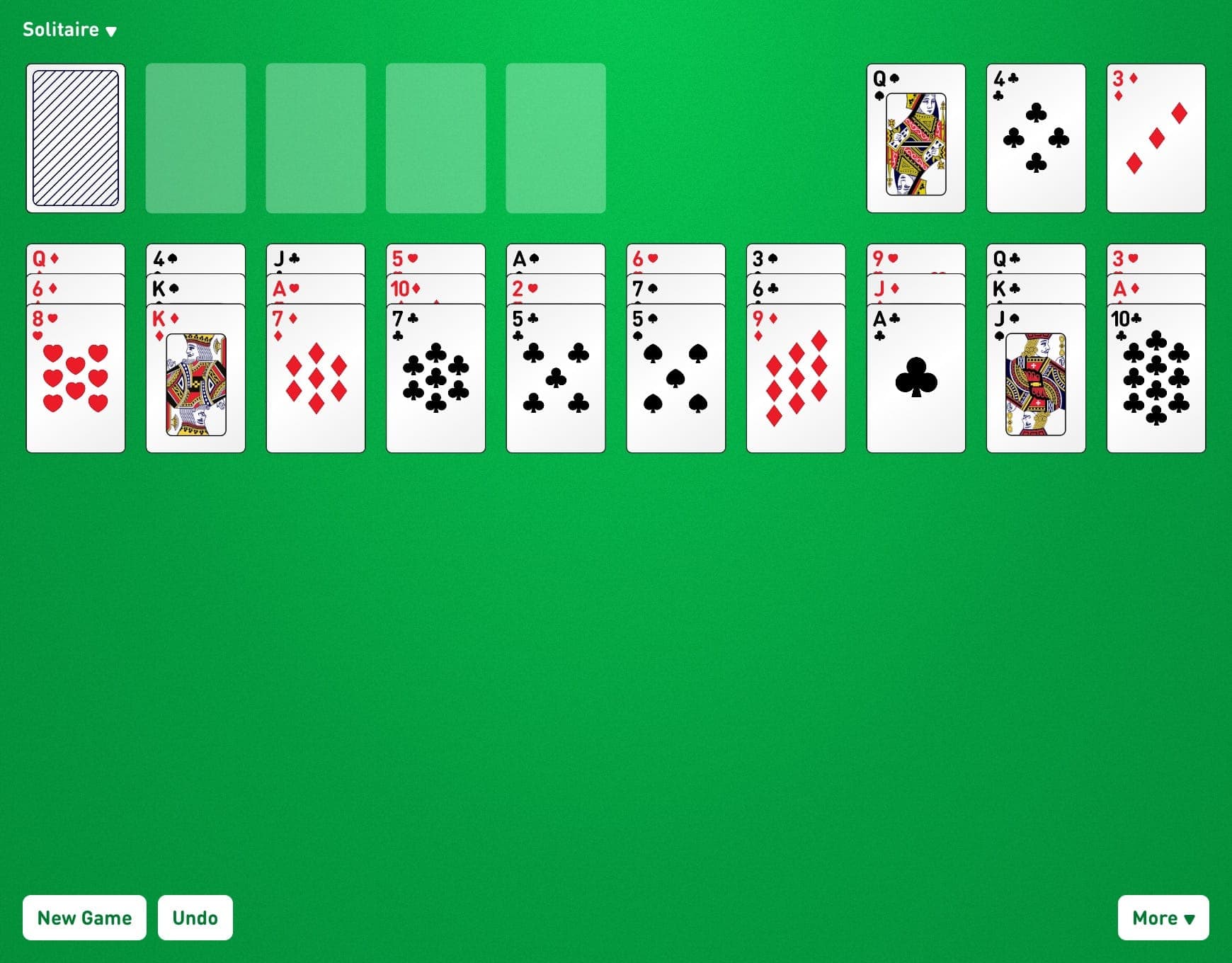 ---
A pair removal game featuring a two-part tableau, one of which is automatically filled from the stock. The game is medium in difficulty, with a 30% chance of winning. It is played with a single deck, and your odds of victory are mainly determined by chance.
If you enjoy Friday, try Classic Solitaire, a classic solitaire card game.
We are constantly modifying our website in response to customer input. Our game was last updated on June 3, 2023. Please contact us if you have any comments or questions.
Enjoy playing!
---
How to play Friday
Layout:
13 tableau piles: There are 13 tableau piles, with the top card accessible for play. Remove any pairings of cards with rankings that sum up to 13. Kings are rejected individually. Spaces in the middle three piles are automatically filled from stock; otherwise, spaces in the outside ten piles are not filled. At the start of the game, three cards are dealt face-up to ten piles, and one card is dealt face-up to the three piles in the middle.
Stock: Fills gaps in the tableau.
Waste: Waste. Where matched cards are removed from play.
Foundation:
There is just one foundation pile on which deleted cards are arranged.
Stock:
The stock is made up of leftover cards.
Cards cannot be withdrawn from the stock manually.